When sending a brand-level campaign, a flagship business can pool the customers from all or a portion of locations under its brand, and then send out a mass email or text campaign. This campaign will use the flagship's plan and will not affect any of the selected location's plans.
If you want to link customers to a specific service or product, we recommend that you use the Link booking widget type in your campaign.
Prerequisites: This feature requires Email or Text Marketing and a flagship location.
See the following articles for an in-depth guide on how to filter customers, create a campaign, and design an email for a campaign.
To send a brand-level campaign to all customers:
Go to Marketing, then select Create Campaign under Email & Text Marketing.

Choose whether to create an Email, Text, or Email & Text campaign.

Create a title for your campaign.

Under Select Campaign Type, choose the type of email or text message you want to send.

In Select Recipients, select who will receive the campaign:

Open the dropdown above All Customers to select the locations to be included.

Send the campaign to All Customers, from a Filtered List, or Specific Customers.

Note

You can send a campaign to the customers from all locations selected.

Review who will receive the campaign under Who Will Receive Your Campaign. Select Edit to make any changes.

Note

Any filters you set will combine the customer data from all the locations you selected. For example, if you set Amount Paid Between to $50 to $100, a customer who paid $20 and $30 at two different locations will be added to the campaign.

Schedule your campaign for when it is sent out to customers.

Select Next.

Build out the content for your campaign and announce it.
You have created your first brand-level marketing campaign. For email marketing campaigns, buttons like Visit My Page, My Staff, and Book With Me 24/7 prompt customers to select the business they want to view.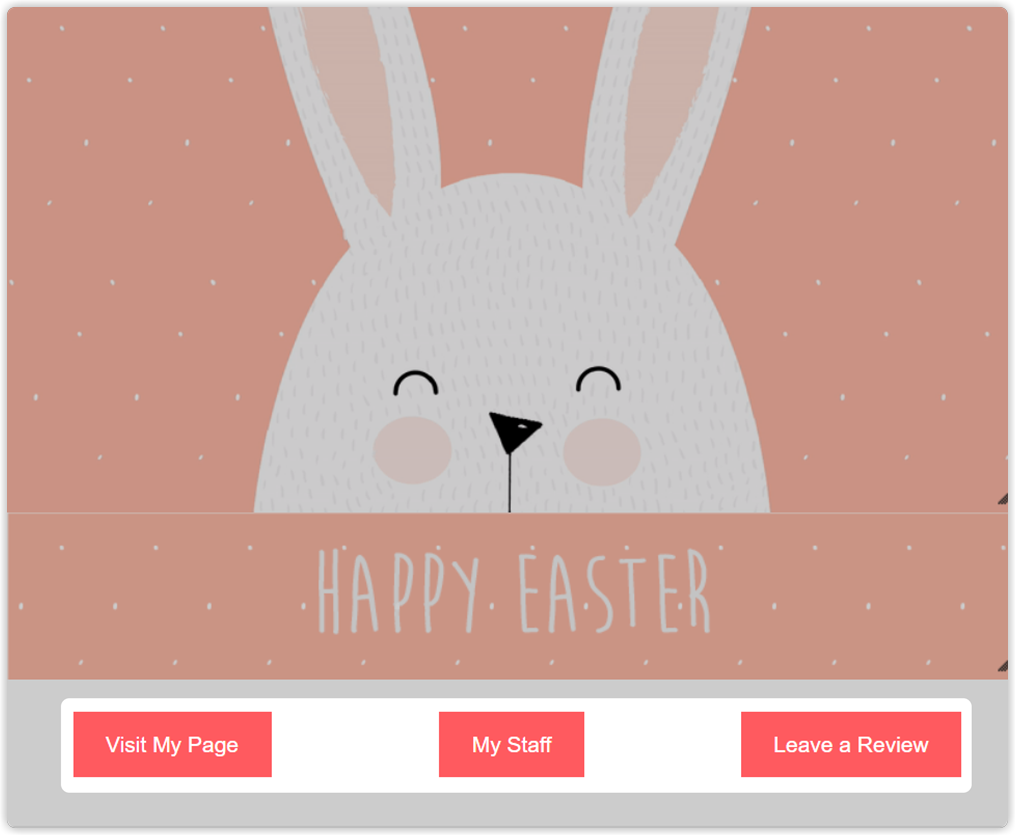 This is what the customer will see when they select one of these buttons.